Risky
7k Metals is a MLM company which focuses on precious metals to help itself stand out. Due to the poor reputation of pyramid schemes, I don't recommend them to any investor.
Pros
Transparent about management
A+ rating on BBB
Cons
Limited online presence
MLM companies have been criticized for being pyramid schemes
Complex compensation plan
Received complaints for poor customer support
No gold IRA services
What is 7k Metals?
7k Metals Locations, Timings, Email, Phone, Services
7k Metals is a multi-level marketing (MLM) company that sells precious metals, including gold, silver, platinum, and palladium. The company was founded in 2016 by Roger Ball, Josh Anderson, Zach Davis, and Richard Hansen.
7k Metals members can buy and sell precious metals at wholesale prices. They can also earn commissions by recruiting new members and selling products. The company's compensation plan is based on a point system. Members earn 20 points for each product they sell, and they can earn bonuses for recruiting new members.
7k Metals has been criticized for its MLM business model. Some people believe that MLM companies are a pyramid scheme and that members are more likely to lose money than make money. However, 7k Metals claims that its business model is legitimate and that members have the opportunity to make a profit.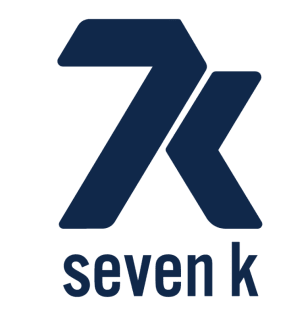 Address: 3640 South Yellowstone, Idaho Falls, ID 83402
Phone: (208) 314-2587
Email: support@7kmetals.com
Website: https://www.7kmetals.com/home
People Behind 7k Metals: CEO, Owner, Co-Founders & More
Who owns 7k Metals? What is the management team behind 7k Metals?
Zack Davis:
Zack Davis, along with Anderson, boasts a wealth of experience within the realm of MLM companies. His introduction to network marketing occurred during his college years, and since then, he has played a pivotal role in aiding numerous individuals in realizing their aspirations. Collaboratively, Davis and Anderson have been at the helm of their own multi-level marketing venture, Black Ink International, since 2011.
Roger Ball:
Roger Ball stands as a recognized entrepreneur in his own right. The creation and ownership of JD Premium were attributed to him, a venture he ultimately divested in 2015. Notably, he was also an integral part of Paycation, a company he contributed to in 2012.
Transparency is Important
All gold IRA companies are NOT the same. We've done the hardwork for you and found the most transparent gold investment company with the highest rating by customers.
Richard Hansen:
Richard Hansen brings to the table an impressive 34-year journey entrenched within the network marketing arena. His experiences span not only networking but also the intricate world of collecting and mining precious metals, adding a unique facet to his skill set.
Josh Anderson:
Josh Anderson's involvement with network marketing commenced at a young age, at 21 years old. His initial year garnered an impressive cohort of over 18,000 individuals, and within his first four months with another MLM in 2008, he attracted 9,000 more. His rapid ascent led to him being appointed CEO, overseeing the growth of the organization to encompass more than 26,000 members.
Between 2009 and 2011, Anderson served as the CEO of JD Premium, with Davis holding the role of Chief Marketing Officer. During this period, their focus centered predominantly on the sale of personal care and nutrition products.
Collective Leadership:
When evaluating the leadership structure of 7k Metals, it is evident that their leadership team boasts a substantial accumulation of experience and expertise. With their diverse backgrounds in network marketing, entrepreneurship, precious metals, and product sales, the 7k Metals leadership demonstrates a well-rounded blend of capabilities.
Beware of Gold IRA scams. Recently several scams have been charged by the authorities. Companies such as Regal Assets, Safeguard Metals and Red Rock Secured defrauded hundreds of retirees like you and me. I strongly suggest you learn how to identify gold IRA scams. You can request a free guide using the button below:
7k Metals Products: Bullion Coins, Bars, And Rare Coins
All products offered by 7k Metals
7k Metals offers an array of five distinct product categories for its members to explore, each catering to precious metals enthusiasts:
Gold Coins & Bars:
Members can acquire a range of gold coins through 7k Metals, allowing them to diversify their holdings with this precious metal. For those inclined towards gold bars, the company presents a selection of options to consider.
Silver Coins & Bars:
The company provides opportunities to purchase various silver coins, giving members a chance to invest in the ever-popular silver market. Similarly, members interested in silver bars can explore different sizes and designs to suit their preferences on its website.
Platinum Coins:
7k Metals extends its offerings to include platinum coins, adding another dimension to the precious metal investment landscape.
They offer various types of jewelry, such as:
Rings
Necklaces
Earrings
Bracelets
Watches
Among the notable options within their product range are:
Ancient Greece Alexander The Great Gold Coin – $129.99: A historic gold coin from Ancient Greece, available for collectors and investors alike.
Antiques St Helena Pegasus 1 oz Silver Coin – $189.99: A silver coin featuring the iconic Pegasus design, offering a unique addition to one's collection.
Daydream Future 2 oz Silver Coin – $299.99: A distinctive 2 oz silver coin, possibly carrying a thematic or artistic appeal for collectors.
Real Heroes FireFighter 1 oz Platinum Coin – $3,299.99: A premium platinum coin celebrating the heroic efforts of firefighters, appealing to those seeking a valuable and meaningful addition to their portfolio.
Australian Kookaburra 1/10 oz Platinum Coin – $144.99: A fractional platinum coin featuring the renowned Australian Kookaburra design, allowing investors to own a smaller piece of the precious metal.
Aside from these offerings, a comprehensive exploration of their website unveils an extensive selection of products available for members to both purchase and sell. Notably, they even extend their range to include jewelry items such as gold necklaces and silver earrings, catering to those with a preference for wearable precious metal pieces.
However, a closer examination of the price points highlights that the affordability of these products might be a concern. It appears that access to influential and affluent circles could be necessary for effectively selling these high-priced items. This raises questions about the sustainability of their business model, particularly when considering 7k Metals' stated mission of providing tools for financial freedom through gold, silver, and precious metals investments.
How to Invest in 7k Metals IRA?
Step-by-step guide for investing in 7k Metals IRA
To invest in a precious metals IRA through 7k Metals are the general steps:
Open a Self-Directed IRA

Select an IRA company that handles opening precious metals IRA accounts and fill out an application. You can work with 7k Metals to recommend an IRA company and provide the necessary paperwork. However, I don't recommend doing so.

Fund Your IRA

Once you have selected an IRA company, you can move your funds into your new IRA account. You can work with the IRA company representative to transfer or rollover funds into the new account.

Select a Precious Metals Dealer

One of the forms you need to fill out along the way is typically called a Buy Direction Letter. This is where you list the precious metals dealer you have selected, such as 7k Metals.

Decide Which Precious Metals to Purchase

You can choose to invest in gold, silver, platinum, or palladium for your IRA. There are some restrictions regarding fineness requirements and allowable coin types, so getting guidance from 7k Metals in this area is important.

Place Your Order

Once the funds are available in your IRA account, you can call them to order the desired precious metals.
However, I don't recommend opening an IRA with 7k Metals. Why? Because there are plenty of better options available for you.
Opening a precious metals IRA is a major decision. That's why I suggest checking out our top gold IRA providers list. There, you can find the best precious metals dealer in your state and choose accordingly.
Also, the list will help you understand what the industry's best has to offer and what you might miss out on.
On the other hand, you can get a free guide on gold IRAs below. It will help you understand the process:
7k Metals Fees and Charges: Do they overcharge?
What are their fees? Do they have hidden fees?
Becoming a member of 7k Metals involves two distinct types of fees: membership fees and a travel savings card.
Membership Fees:
When considering 7k Metals membership, there are two tiers available: basic and premium. The basic membership entails an annual fee of approximately $249. For those seeking a more comprehensive membership experience, the premium option is slightly higher in cost, amounting to approximately $449 annually.
Once a member, access is granted to the Buyer's Certification Program. This comprehensive program equips members with essential knowledge about purchasing gold and silver. It covers various aspects, such as determining the most suitable precious metals based on the individual's buyer profile and offering insights into different purchasing strategies.
Travel Savings Card Costs:
In addition to the annual membership fees, individuals interested in enjoying travel benefits via the 7k Metals platform must obtain a travel savings card. The pricing structure for this card is outlined as follows:
Basic Membership Travel Savings Card: Priced at $250, this option provides access to travel deals, catering to those looking for cost-effective travel options.
Premium Membership Travel Savings Card: Offered at a rate of $500, this card enhances the travel experience with more extensive and potentially exclusive travel opportunities.
Both cards offer access to a range of travel deals, striving to provide members with appealing options for their travel needs.
In sum, the 7k Metals membership structure encompasses membership fees and an additional travel savings card expense. The basic and premium membership options cater to various preferences, providing access to valuable resources and opportunities within the precious metals and travel realms.
Companies like Augusta charge ZERO fees for up to 10 years, allowing you to choose your gold & silver. 7k Metals on the other hand provides fewer options.
>>>Get in touch with the #1 rated gold IRA company of 2023<<<
Social Media Presence of 7k Metals:
Twitter, Facebook, LinkedIn & Instagram
Twitter Handle of 7k Metals:
The company has an account on Twitter. They have 306 followers and are following 689 accounts. 7k Metals joined Twitter in December 2016.
Facebook Page of 7k Metals:
7k Metals has 6.2K followers on its Facebook account. They have 5.3K likes with 4.9-star ratings from 186 reviews.
LinkedIn Page of 7k Metals:
7k Metals has a LinkedIn profile with 670 followers. They also have 160 profiles of its employees on LinkedIn. Their company size is 1,001-5,000 employees.
Youtube Channel of 7k Metals:
On Youtube, 7k Metals has 2.7K subscribers. They have posted 148 videos to date, which have received a total of 201,683,728 views. The company created its YouTube channel in November 2016.
Instagram Handle of 7k Metals:
7k Metals has 2,401 followers on Instagram. They are following 8 profiles, and have posted 917 videos to date. The company created its Instagram profile in November 2016.
7k Metals Reviews and Complaints: BBB, Trustpilot, Sitejabber
Read all the 7k Metals reviews & complaints
Better Business Bureau (BBB):
7k Metals has a good reputation with the Better Business Bureau. They have an A+ rating and have been in business for 6 years. They have received 76 customer reviews, with an average rating of 4.14 out of 5 stars. There have been 7 complaints filed against the company, but all of them have been closed.
Trustpilot:
On the Trustpilot website, 7k Metals has 4.4 stars out of 5-star ratings based on 30 customer reviews. According to this such ratings they are in an excellent state on the website. An excellent grade of 4.4 stars on Trustpilot means that the company has received a positive rating from its customers. The business is also verified on Trustpilot.
Google Reviews:
On Google, 7k Metals has 4.1 stars out of 5-star ratings based on various customer reviews. There are a total of 94 customer reviews on Google, and mostly all of them are positive, with customers praising the company's excellent customer service, professionalism, and expertise. On the other hand, there are some complaints too, regarding its shipping and return policy.
7k Metals has received some complaints on Google Reviews.
7k Metals has received several unresolved complaints from customers. There are also several unresolved negative reviews on different platforms. Our #1 rated gold IRA company has ZERO unanswered complaints on BBB.
Some Positive Reviews:
#1. Rob Schaper expresses that his experience with 7k Metals has been enlightening regarding the significance of precious metals and the numismatic field. The staff, known for their friendliness and assistance, have played a pivotal role. Additionally, his involvement with 7k Metals has facilitated connections with numerous wonderful individuals.
#2. Gold Stacker shares that due to a shift to a lower-paying job, he had to adapt. However, he has discovered a method to compensate for the income difference. What adds to the enjoyment is his engagement in collecting numismatic silver and gold items, which he finds genuinely enjoyable.
#3. Randolph states that if you're seeking something handed to you without cost, then this isn't suitable for you. However, if you aim to achieve greater results with less effort, then this opportunity is tailored for you, your family, and your companions. Opt for a more intelligent approach to work, allowing you to preserve time for both your loved ones and your personal life.
#4. Lisa Smith expresses a positive encounter upon becoming a part of this company, highlighting that all her inquiries were addressed effectively. She now holds a sense of security and assurance, as she can purchase silver and gold with confidence, knowing that her investments are secure.
#5. Will highlights that exquisite numismatic coins are accessible solely to members as a priority. The bullion prices offered are exceptionally competitive, and the management team is dedicated to a commendable mission. This establishes a trustworthy avenue for amassing gold and silver.
Some Negative Reviews:
#1. Jacqueline has been attempting to reach out to this business via telephone, making attempts at various times throughout the day. However, each time she calls, she encounters an automated message emphasizing the importance of her call, followed by other details. Despite making five separate calls and enduring wait times ranging from 4 to 15 minutes, she has been unable to locate an email address for contacting them. This situation raises the question of whether the business is still operational.
#2. Austin Millbarge questions the credibility of a company that provides a platform for individuals like Phil Godlewski, whom he views as problematic figures capable of spreading misinformation and engaging in unethical actions. With a strong sense of caution, he advises safeguarding one's parents or grandparents from this potentially deceitful situation, urging everyone to avoid this company due to the potential risks involved.
#3. Silvester remarks that if one's inclination is towards right-wing flat earth enthusiasts like Phil Godlewski, then 7k Metals might be a suitable destination. Phil Godlewski, known for his unique views, has affiliations with the company and even constructed a pyramid. Surprisingly, despite these circumstances, the FTC has not taken measures to close them down, which some might consider remarkable.
#4. Kevgodee strongly advises against enrolling in this company. According to them, the recent modifications to the auto-saver program are utterly laughable. They caution that joining could lead to deception and scams.
#5. According to Timothy, he had a negative experience, labeling them as total scammers. He initially enrolled in the basic program, but they charged him double the price, citing it as a standard membership fee. Furthermore, when he tried to address the issue stemming from their representative's actions, they refused to cooperate in finding a resolution.
Additional Highlights of 7k Metals:
7k Metals offers a variety of services for people who want to invest in precious metals. These services include:
Soundmoney Wallet:
Sound Money Wallet is a digital platform that allows you to purchase, store, and trade gold and silver. It is a convenient way to invest in precious metals, as you can do it all from your computer or smartphone. One of the benefits of Sound Money Wallet is that you can purchase fractional ounces of gold and silver. This means that you can start investing with a smaller amount of money. You can also store your gold and silver in Sound Money Wallet's secure vault, so you don't have to worry about it being lost or stolen.
However, it is important to note that Sound Money Wallet is not a physical storage option. Your gold and silver will not be physically delivered to you but will be held in 7K Metals' secure vault. This means that you will not have physical possession of your gold and silver, which some investors may prefer.
7k Select:
This is a precious metals investment plan that allows you to buy and sell gold and silver coins and bars at competitive prices. You can also earn rewards for making regular purchases.
7k Health:
This is a precious metals investment plan that is designed to help you save for retirement. You can make monthly contributions to your account and earn rewards for making regular purchases.
7k AutoSaver:
7k AutoSaver is a precious metals investment plan that is designed to help you save for a car or other large purchase. You can make monthly contributions to your account and earn rewards for making regular purchases.
7k Advantage:
7k Advantage is a premium precious metals investment plan that offers additional benefits, such as lower fees and access to exclusive products.
Loyalty Points:
Loyalty Points is a rewards program that you can earn when you purchase precious metals from 7k Metals. You can redeem your points for discounts on future purchases or for gift cards.
7k Bullion:
This is a precious metals investment plan that allows you to purchase physical gold and silver bars and coins. You can store your bullion in 7k Metals' secure vault or have it delivered to your home.
7k Metals also offers a variety of educational resources to help people learn about precious metals investing. These resources include articles, videos, and webinars.
What is Pyramid Scheme offered by 7k Metals?
Pyramid Scheme Tactics
Pyramid schemes are fraudulent investment scams that promise high returns with little or no risk. They work by recruiting new members who pay an upfront fee to join. The members then earn commissions by recruiting new members, and so on. The only way to make money in a pyramid scheme is to recruit new members, and eventually, the scheme collapses when there are no new members left to recruit.
Pyramid schemes use these strategies to lure in investors:
Promises of high returns with little or no risk. Pyramid schemes often promise investors that they can make a lot of money with little or no risk. This is a red flag, as no investment is guaranteed to make money, and there is always some risk involved.
Guarantees of success. Pyramid schemes often guarantee that investors will be successful if they join. This is another red flag, as no investment can be guaranteed to be successful.
Easy money. Pyramid schemes often make it sound like it's easy to make money. They may say that you can make money by simply recruiting new members, or by selling products that you don't even have to own. This is a lie, as it takes a lot of work to recruit new members and sell products in a pyramid scheme.
Pressure to recruit. Pyramid schemes often put pressure on investors to recruit new members. They may say that you won't make any money unless you recruit new members, or they may offer incentives for recruiting new members. This pressure can be very persuasive, and it can lead investors to make bad decisions.
Lack of transparency. Pyramid schemes often lack transparency. They may refuse to provide information about how the scheme works, or they may use confusing language to make it difficult for investors to understand what they're getting into. This lack of transparency makes it difficult for investors to make informed decisions about whether or not to join a pyramid scheme.
If you're considering investing in a company, it's important to be aware of the common tactics that pyramid schemes use. If you see any of these tactics being used, it's a good idea to walk away.
Is 7k Metals Legit? Should You Invest With Them?
Is 7k Metals a scam or legit? Are they worth it?
7k Metals is a precious metals dealer that has been in business since 2014. They have an A+ rating and BBB accreditation with the Better Business Bureau, a 4.1-star rating on Google, and a 4.4-star rating on Trustpilot.
Whether or not 7k Metals is a legitimate company is a matter of opinion. Some people believe that the company's positive reviews and high ratings are a sign that they are a reputable dealer. Others are concerned about some complaints that have been filed against the company.
If you are considering doing business with 7k Metals, it is important to do your research and weigh the pros and cons. You can read the company's reviews, check its BBB rating, and look into the lawsuits that have been filed against them. You can also compare their prices and offerings to other precious metals dealers.
Ultimately, the decision of whether or not to do business with 7k Metals is up to you. However, I recommend that you do your research before making a decision.
Or, you can check out the best gold dealer in your state below:
Pros:
Transparent about management
A+ rating on BBB
Cons:
Limited online presence
MLM companies have been criticized for being pyramid schemes
Complex compensation plan
Received complaints for poor customer support
No gold IRA services
Each state has its regulations and rules, so we've sorted and found the best Gold IRA company for each state.
Find the best Gold IRA company in your state