Missouri Coin Company is a precious metals dealer in Des Peres, Missouri. It was founded in 1979 and offers bullion coins and bars made of gold and silver to investors and collectors.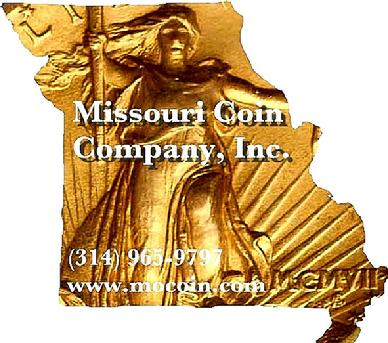 However, has Missouri Coin Company received any customer complaints? In this article, we'll look at whether the company has received any serious complaints that investors should be aware of.
for a detailed review, you can check out: Missouri Coin Company Review
IRA Services for Gold:
Through collaborations with The Entrust Group and Midland IRA, two recognized IRA custodians, Missouri Coin Company offers investors the option to open a Gold IRA (Individual Retirement Account). This enables people to make precious metal investments within their retirement plans.
Leadership and Transparency:
The company's management's lack of transparency is one reason for concern. Potential investors may have concerns given that Missouri Coin's website does not disclose any information about its executive team.
Transparency is Important
All gold IRA companies are NOT the same. We've done the hardwork for you and found the most transparent gold IRA company with the highest rating by customers.
Missouri Coin Company Products:
Missouri Coin Company specializes in gold and silver bullion products. Sadly, they don't offer any platinum and palladium products.
Their gold catalog includes the following products:
American Gold Eagle ( 1 oz and ½ oz)
Canadian Gold Maple Leaf
American Gold Buffalo
South African Krugerrand
1 Kg Gold Bar
Similarly, their silver catalog includes:
American Silver Eagle
Canadian Silver Maple Leaf
1 oz Silver Rounds
Silver Bars (10 oz, 50 oz, ½ kg)
Despite being a respectable collection, it is very little. Numerous precious metals vendors offer significantly more varied and extensive product offerings. You might want to look over the product catalogs of Augusta Precious Metals or Birch Gold Group if you're an IRA investor.
Fees and Costs:
The cost of the company's IRA services is not specified because it depends on the custodian (either Midland IRA or The Entrust Group). Investors should take into account the different fee structures that these custodians have, including their yearly and transactional costs.
Missouri Coin Company Complaints
Online, there are a sizable number of reviews for Missouri Coin.
Although their BBB page has an A+ rating, there are no user reviews or complaints on it.
On Google, Missouri Coin Company has received 28 reviews and the average rating of the company is 4.4 out of 5 stars.
Most of the positive reviews are about the company's promptness and professionalism.
For example, the above reviewer highlights that he was able to sell some of their old jewelry within 10 minutes of entering the store. Also, he says that Missouri Coin offered him more than the other places.
The reviewer points out that the transaction was easy and recommends the place.
Similarly, their Yelp page has received 4 customer reviews and has a total rating of 3.5 out of 5 stars.
Beware of Gold IRA scams. Recently several scams have been charged by the authorities. Companies such as Regal Assets, Safeguard Metals and Red Rock Secured defrauded hundreds of retirees like you and me. I strongly suggest you learn how to identify gold IRA scams. You can request a free guide using the button below:
Missouri Coin Company: Is It legitimate?
Yes, Missouri Coin Company is a genuine company.
They have more than 40 years of experience in the field and provide consumers with a specialized variety of gold and silver bullion.
Furthermore, to assist them in investing in precious metals with their IRA assets, the organization has teamed with two well-known custodians, Entrust Group and Midland IRA. There aren't really any further advantages to the business, though.
They have a very small range of items, and neither platinum nor palladium are included. Despite being in the business for more than 40 years, the company doesn't have many online evaluations.
These factors make it very challenging for me to suggest them.
Should You Make an Investment with Missouri Coin Company?
Although Missouri Coin appears to be a promising company, it lacks key characteristics shared by the best gold IRA providers.
The best course of action would be to investigate additional gold IRA companies and weigh their features before making any decisions. You wouldn't miss out on good offers if you were aware of what the sector has to offer.
Investing in precious metals can seem difficult. To help you find the best precious metals provider, we have created our top gold IRA companies list.
You can check it out to see what the industry's best has to offer.
On the other hand, you can also check out the top provider of your state below: