Victor Salvador is a financial advisor based in Villa Park, Illinois with 9 years of relevant experience. He is currently employed by Transamerica Financial Advisors, Inc. Which is a registered investment advisor and broker-dealer firm dedicated to assisting individuals with their financial needs.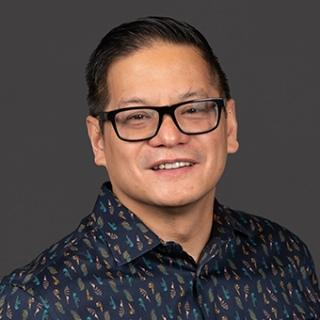 Victor Salvador: How His Career Started
Victor Salvador is a financial advisor based in Villa Park, Illinois. Salvador currently works at Transamerica Financial Advisors, Inc.
Throughout his career, the advisor has worked for Wfg, Midwest Insurance Brokerage Services, Unite Events, Transamerica Financial Advisors, Inc, Heartland Institute Of Financial Education, Unite Financial Group LLC, Hife College Planning Programme, Team Victory, World System Builders (WSB), Victory Brokerage Services, as well as the National Association Of Registered Social Security Analysts.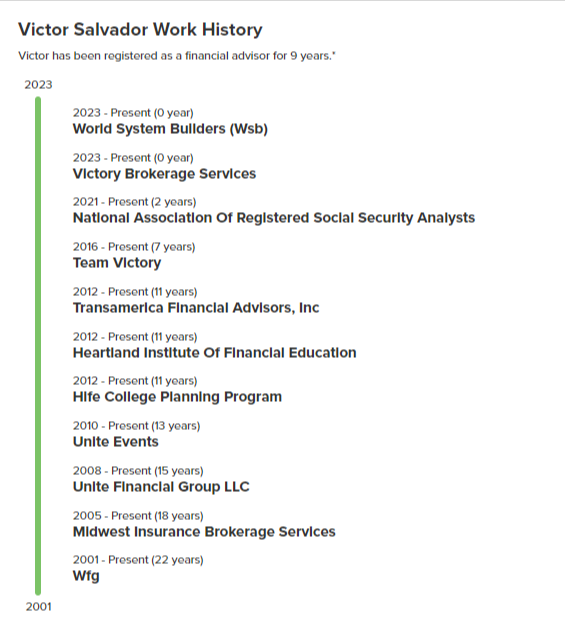 Salvador is qualified to work in Illinois as both a securities agent and an investment advisor representative, as he holds both Series 63 and Series 65 licenses.
Salvador and his team at WSB, a progressive design and consulting company, were recently promoted to the prestigious SEVC (Senior Executive Vice Chairman) level within the organization. In celebration of this achievement, WSB posted a congratulatory message on their Instagram account, recognizing Salvador's leadership and hard work.
Victor Salvador: Net Worth
Victor's yearly earnings as a Financial Advisor are unknown, however, according to statistics, Financial Advisors earned a typical pay of $94,170 in 2021. The top 25% earned $158,890 that year, while the bottom 25% earned $61,200.
Victor Salvador: Disclosures
IAPD report of Victor Salvador includes information such as employment history, professional qualifications, disciplinary actions, criminal convictions, civil judgements and arbitration awards.
According to the report, 2 customer dispute disclosures related to Victor Salvador have been reported.
In the first disclosure, the client alleges the representative did not follow through on the policy cancellation request and the client alleged damages of $7,621
In the second disclosure, the customer claims that he was unable to contact a representative and failed to return phone calls regarding the same. The customer alleged damages of $9,376
Investors are highly encouraged to use IAPD to check the background of representatives before deciding to conduct business with them.
What is Transamerica Financial Advisors, Inc?
Transamerica Financial Advisors, Inc. (TFA) is a broker-dealer and registered investment advisor that is in the business of assisting individuals. They believe that with a little thought and planning, people can improve their lifestyles. That is why TFA's independent Registered Representatives and Investment Advisor Representatives focus on you as you accomplish your financial goals.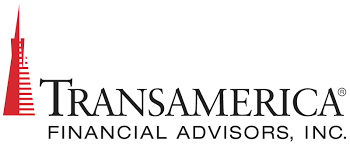 The firm has 286 offices and 1,235 advisors. It manages $2 billion in assets for 59,659 client accounts, making it one of the largest financial advice businesses in the country in terms of assets under management.
The firm works with 18 organisations and foundations. Only 2% of its 59,659 client accounts are associated with high-net-worth individuals who have more than $1 million in investable assets.
Transamerica Financial Advisors, Inc provides a variety of services, including portfolio management for individuals and small businesses, portfolio management for institutional clients, selection of additional advisers, and educational seminars.
History
Transamerica Financial Advisors, Inc. (TFA) is a subsidiary of Transamerica, a firm that has stood for openness and innovation since 1904.
When a young entrepreneur, Amadeo P. Giannini established a bank in San Francisco to provide financial services to all. This company was among the first to provide banking services to the general public, and in 1909, it began opening branches to better serve its customers.
In keeping with this legacy, TFA's representatives try to serve people from every walk of life while also encouraging clients to think differently about their financial future.
What does Victor Salvador offer to His Clients?
Victor Salvador provides a variety of services to his clientele, including the following:
Provides Educational Seminars
If you're interested in learning more about a financial topic, such as saving for your child's college education, planning for your retirement or taking out a mortgage, this financial advisor holds the type of educational seminars you might be looking for.
Portfolio Management for Business
Many firms require assistance in handling financial investments. A portfolio manager is a financial advisor who creates and manages investment portfolios for midsize and large companies that include bonds, equities, and funds.
This type of portfolio management includes counselling clients on which investments to select in order to maximise returns, as well as monitoring the portfolio performance of the company.
Portfolio Management for Individuals or Small Businesses
Individuals and small-business owners can seek advice from Victor Salvador, who specialises in getting the most out of their investment portfolio. Advisors with this knowledge can assist you in selecting appropriate assets and advising you on whether to pursue an aggressive or conservative investing strategy.
While we're on the subject of portfolio management, Do you know that adding gold to your investment portfolio can be a wise decision?
Because investing in gold can provide a sense of security. Gold often moves opposite to the stock market, so when stocks fall, gold usually shines. If you want to diversify your assets and shield yourself from market fluctuations, including gold in your portfolio can help bring balance. Let's explore some additional reasons why investing in gold is beneficial.
Major banks including Signature Bank and Silicon Valley Bank collapsed this year. Retirees like you and me lost millions of dollars while the whitehouse got a bailout. I have personally invested in precious metals and made serious returns. You can request a free guide on gold investingusing the button below:
Why you should add Gold to Your Investment Portfolio?
Every investment portfolio requires a strategic diversifier to help protect value and generate consistent growth during downturns. While stocks and bonds allow investors to profit from market changes, a strategic asset provides long-term stability to an investment portfolio.
Here are a few reasons why every investor should add gold to their portfolios.
Gold is a fantastic store of value
The demand for gold continually exceeds the supply, making it an excellent store of value. For example, while investment-led demand for gold has climbed by an average of 10% over the last 20 years, supply growth has averaged 1.6% during the same period. This adds to the long-term stability of gold prices.
Gold is practically indestructible.
Gold does not deteriorate over time. As a result, gold assets tend to preserve their value over time, regardless of fluctuations in the market or external influences, providing investment portfolio stability.
Stability in the face of market downturns
Statistical research has revealed that gold has a stronger negative correlation with equities during severe market downturns. It is a quality that is closely related to gold's stable asset value, which serves as a safe haven for investors during sustained bad runs.
I'm safe from the recession, Are You?
I invested $100k in precious metals back in 2021. If I hadn't made the move, I could've been bankurpt after the SVB bank crisis. Me and my family are safe from recession. Is yours? Get in touch with the best gold company in USA:
A wide range of gold-based investment options are available
There are several ways for new-age investors to invest in gold. Gold ETFs, which allow investors to purchase and sell gold-based assets like stocks, have emerged as a realistic option. Digital gold provides even more freedom, with investors able to deposit as little as Re.1.
Uncertainties about political and economic conditions in 2022 reinforce the justification for including gold in an investment portfolio. Furthermore, studies have shown that adding just 5% to 10% of gold assets to an investing portfolio can significantly boost risk-adjusted returns.
Also, investors have the option to invest in gold IRAs, which can hold physical metals like bullion or coins, along with securities related to precious metals in the portfolio.
Is Gold Really Useful In Times Of Crisis?
See for yourself

Conclusion
As a financial advisor, Victor Salvador has added significant value to his client's lives. With years of experience, he understands their requirements and prioritizes customers above everything else.
Feel free to share your thoughts about Victor and his company in the comments section below.
Personally, I recommend you check out our best Gold IRA companies list of 2023. Or, you can check out the top-rated gold investment company of your state below:
Find the best Gold IRA company in your state